Hi there :) Hope things are going well with you all.
I am really enjoying creating lately. I have set a bit of a challenge for myself the last 6 weeks. Trying not to buy many new things and dig into my stash more. It is challenging and yes I have bought the occasional thing here or there but it has been fun.
For this layout here I decided to use some of my flowers and embellishments to build up my layers based on the gorgeous papers from
Donna Salazar Designs
.
I also used Clearsnap Donna Salazar Designs Smooch Spritz in Caramel Latte on my background to give this layout a Vintage feel.
"Today"
My base paper is from GCD Studios Donna Salazar Designs Family Jeans collection. After applying some clear gesso on it, I began by using a stencil and some modelling paste and applying some Caramel Latter Smooch Spritz and water.
I used the Caramel Latte spritz to colour my chipboard and some of the embellishments too.
Peeking under the embellishments is the dictionary paper from GCD Studios Donna Salazar designs Mix'd Media Stax 2! LOVE this paper.
I also used paper from the 6x6 Family Jeans paper pad to mat my picture on.
Materials List
Paper
GCD Studios Donna Salazar Designs Family Jeans collection
GCD Studios Donna Salazar Designs Mix'd Media Stax 2
Ink
Clearsnap Smooch Spritz - Caramel Latte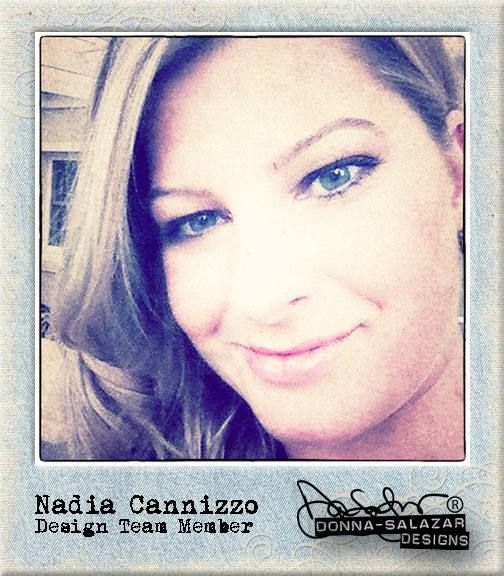 I hope you have been inspired today :) Let me know if you have.... I love to hear about it :)
You can email me at nadiac78@hotmail.com or drop me a message on my Facebook account